EPA Rule Addressing Methylene Chloride Risks Stalled by "Shutdown"
---
---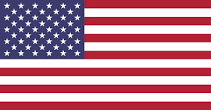 During confirmation hearings before Congress last week, Acting EPA Administrator Andrew Wheeler indicated that a long-awaited EPA rule to restrict consumer and commercial uses of methylene chloride as a paint and coating remover has been delayed by the government shutdown, after being submitted to the Office of Management and Budget on December 21st.
Meanwhile, on January 14th, environmental groups and the parents of two men killed after exposure to the solvent, filed suit in the U.S. District Court for the District of Vermont seeking to compel EPA to finalize a January 2017 proposal to ban methylene chloride in most consumer and commercial paint and coating removal products.
The lawsuit is notable as the first challenge involving EPA's new authority under 2016 amendments to the Toxic Substances Control Act (TSCA) that directs EPA to ban or restrict chemicals that present an unreasonable risk to human health or the environment.
CONTINUE ON www.jdsupra.com