Beyond 2020 - a new global deal on chemicals and waste - Information from the Swedish delegation
---
---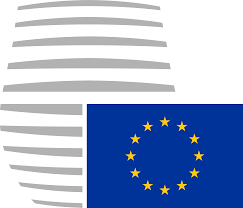 The Strategic Approach to International Chemicals Management (SAICM) is a policy framework for promoting chemical safety around the world. SAICM sets itself apart through its comprehensive scope: ambitious "2020 goal" for sound chemicals management; multi-stakeholder and multisectoral character; endorsement at the highest political levels; emphasis on chemical safety as a sustainable issue.
The production and use of chemicals throughout the world is increasing and likely to continue increasing in the future. Many of the chemicals in circulation have highly hazardous properties. Pollution is the largest environmental cause of disease and premature death in the world today. Diseases caused by pollution were responsible for an estimated 9 million premature deaths in 2015 – 16 % of all deaths worldwide.
The sound management of chemicals and waste is at the core of achieving the 2030 Sustainable Development Agenda. With the intersessional process under way to set a new agenda beyond 2020, the global community now has an opportunity to raise political awareness and secure an ambitious global deal on chemicals and waste. The Beyond 2020 process under the Strategic Approach and sound management of chemicals and waste provides an important opportunity for pushing forward this important agenda.
Chemicals and waste threaten human health and the environment, and there is an urgent need to take action. Sweden is therefore initiating a high ambition alliance to create awareness and understanding about the urgent need to act on chemical and waste both at national level as well as in the international arena. Sweden hopes that forming an alliance will help secure a future global deal on chemicals and waste.
SOURCE: www.consilium.europa.eu