World Economic Forum recognises European Commission as champion in the circular economy
---
---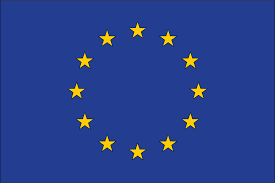 Yesterday evening in Davos, the European Commission was awarded the 2019 Circular Economy prize by the World Economic Forum and the Forum of Young Global Leaders as recognition of the work done to accelerate the transition towards a circular economy that protects the environment and reduces greenhouse gas emissions while delivering opportunities for jobs, growth and investment. Vice-President Katainenand Commissioner Vella received The Circulars prize offered in the category "Public Sector" on behalf of the Commission.
First Vice-President Timmermans, who was unable to attend the ceremony but has been a key actor in the Commissions' work on the circular economy, said: "I would like to share this prize with the European circular economy community, including businesses, public authorities, and civil society engaged in the circular transition, and with 500 million Europeans. We need their active involvement to push the transformation that has already started forward." Vice-President Katainen said: "This prize is an acknowledgement of the work done in the past years and of the fact that the circular economy can indeed boost businesses' competitiveness, open up new markets for green products and services and create jobs in Europe. And it also encourages us to do more." Commissioner Vella commented: "We started with a very ambitious and comprehensive plan how to change our economy.
This award recognises that our choice of 'redesign, reuse, recycle' is the right one for the environment and the industry alike. Such recognition puts even more responsibility on us to continue in the spirit of circularity." In 2015, the Commission established a unique comprehensive strategy, the Circular Economy Package, aiming to close the resource loop by introducing measures covering the whole lifecycle of products and materials – from production and consumption to management of waste and its re-use as secondary raw materials in the economy.
The suggested measures also tackle climate change with energy savings and reduced greenhouse gas emissions, and include the first-ever European Strategy for Plastics. The Commission has delivered more than 90% of the 54 planned actions. A circular economy is part of the modernisation and transformation needed for the EU to become the world's first major economy to go climate neutral by 2050, as per the long-term strategy put forward by the Commission in November 2018. Furthermore, the Commission is currently reflecting on which steps are now needed to make Europe ever more sustainable.
More information is available online.
SOURCE: EU Commission Press Release