Nam edges closer to joining club of cobalt producers | The Southern Times
---
---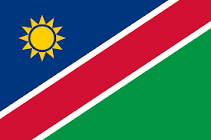 Namibia is expected to join the club of cobalt producing countries in about two years' time, following the discovery of large-scale deposits of cobalt in the remote Kunene region in the north-western part of the country.
Australian miner, Celsius Resources, plans to start mining the metal at its Opuwo Cobalt Project in 2020, according to the company's managing director, Brendan Borg.
"We have found cobalt in Namibia and a lot of it. Everywhere we drill a hole along this prospective horizon we find cobalt," Borg told Reuters a fortnight ago. "We are looking at late 2020 for the first production."
Cobalt was initially discovered in the Opuwo area in 2012 by Gecko Exploration's general manager, Dr Rainer Ellmies.
The Australian Stock Exchange-listed Celsius Resources has partnered with Gecko after acquiring a 95 percent interest in the highly prospective Opuwo Cobalt Project.
CONTINUE READING ON southerntimesafrica.com