Regulating chemicals: is putting a price on health impacts unrealistic and misleading?
---
---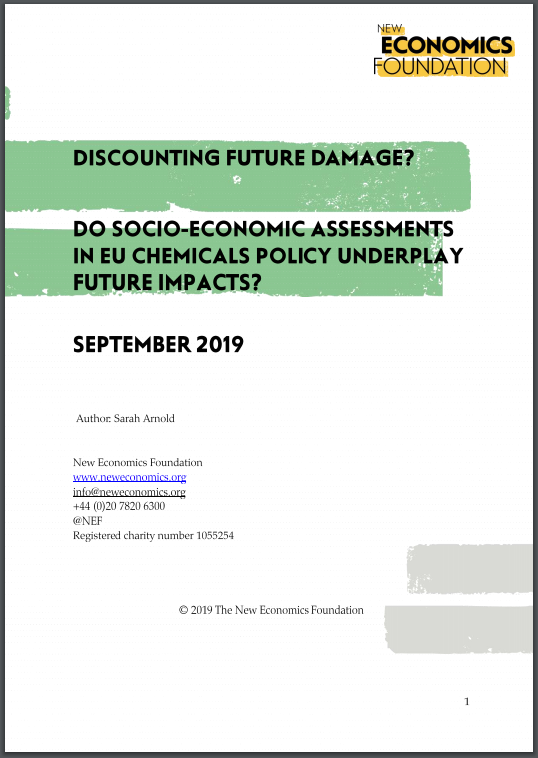 If a chemical threatens health or the environment, shouldn't it just be replaced by safer alternatives? Or should regulators try to calculate a 'cost' for this harm to health or the environment (e.g. the cost of someone getting breast cancer), and then compare this with any costs involved in replacing the chemical? You may think it strange, but this is what often really happens when regulators decide whether to ban or restrict harmful chemicals.
Today CHEM Trust publishes a report we commissioned from the New Economics Foundation (NEF) to examine the way in which such 'socioeconomic assessment' is used in decision making on regulating industrial chemicals through the main EU chemical law REACH. The study focusses on a procedure called discounting, where an impact that happens in the future is valued as much less important than one that is happening now. It also looks at some broader problems with socioeconomic assessment.
CONTINUE READING ON chemtrust.org