Guide on safety data sheets and exposure scenarios
---
---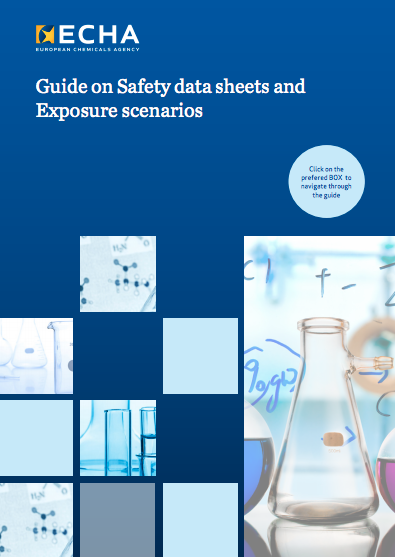 The aim of this Guide is to help suppliers and recipients of safety data sheets to compile and understand substance and use information more easily.
Whether looking for a brief overview of the key points, or taking a closer look at a specific section, the inbuilt navigation elements enable users to move around and find the information they need easily.
The interactive PDF Guide includes: i) examples of safety data sheets and exposure scenarios; ii) clear descriptions of what information is contained in each section of the safety data sheet and exposure scenario; iii) advice on what to do to promote safe use and regulatory compliance; iv) tips for suppliers on information that downstream users need; v) tips for recipients on actions they may need to take based on the information received.
SOURCE: echa.europa.eu