EU-Japan trade agreement on track to enter into force in February 2019
---
---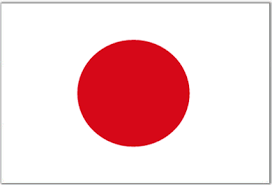 The European Parliament approved yesterday the EU-Japan Economic Partnership Agreement and the EU-Japan Strategic Partnership Agreement.
The trade agreement negotiated by the Commission will create an open trading zone covering 635 million people and almost one third of the world's total GDP. It will remove the vast majority of the €1 billion of duties paid annually by EU companies exporting to Japan, as well as a number of long-standing regulatory barriers, for example on car exports. This is also the first trade agreement ever to include an explicit reference to the Paris climate agreement.
The Strategic Partnership Agreement is the first ever bilateral framework agreement between the EU and Japan.
President of the European Commission Jean-Claude Juncker said: "Almost five centuries after Europeans established the first trade ties with Japan, the entry into force of the EU-Japan Economic Partnership Agreement will bring our trade, political and strategic relationship to a whole new level. I praise the European Parliament for the vote that reinforces Europe's unequivocal message: together with close partners and friends like Japan we will continue to defend open, win-win and rules-based trade."
Yesterday's vote concludes the parliamentary ratification of the agreement by both partners and paves the way for the agreement to enter into force on 1 February 2019. Cecilia Malmström, Commissioner for Trade, said: "Our economic partnership with Japan – the biggest trade zone ever negotiated – is now very close to becoming a reality. This will bring clear benefits to our companies, farmers, service providers and others. Those benefits also go hand in hand with a commitment on both sides to uphold the highest standards for our workers, consumers and the environment. That's good news for the EU and all supporters of an open and fair international trading system."
For more information please see the full press release and a dedicated website.