EU Commission does not re-approve the use of Oxasulfuron in plant protection products
---
---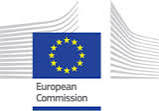 This draft Commission Implementing Regulation provides that the approval of the active substance oxasulfuron is not renewed in accordance with Regulation (EC) No 1107/2009. Existing authorised plant protection products containing oxasulfuron will be withdrawn from the market.
The non-approval is based on the first evaluation of the substance for use as a pesticide active substance in the EU under Regulation (EC) No 1107/2009. The substance was formerly approved under Directive 91/414/ EEC.
This decision only concerns the placing on the market of this substance and does not affect the Maximum Residue Levels (MRLs) for residues of the concerned pesticide. However, following non-approval, separate action may be taken on MRLs and if so a separate notification will be made in accordance with SPS procedures.