Hundreds of health, weight loss products contain unapproved ingredients: Study
---
---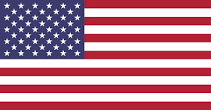 Researchers found 746 over-the-counter supplements contained potentially harmful and undeclared ingredients not approved by the U.S. Food and Drug Administration.
The study analyzed data from a tainted supplements database maintained by the FDA for trends in adulterated dietary supplements associated with a warning by the FDA. The findings, which covered data from 2007 through 2016, were published Friday in JAMA Network Open. Although two-thirds of adults in the United States report using dietary supplements, according to the Council for Responsible Nutrition, the FDA treats dietary supplements more like special foods and does not hold them up to the same safety and effectiveness requirements of medications. Supplements aren't intended as a substitute for food.
Researchers found products from 146 different companies included 353 marketed for sexual enhancement, 317 for weight loss and 92 for muscle building. Some of the products are marketed for more than one thing.
"Active pharmaceuticals continue to be identified in dietary supplements, especially those marketed for sexual enhancement or weight loss, even after FDA warnings," study authors wrote. "The drug ingredients in these dietary supplements have the potential to cause serious adverse health effects owing to accidental misuse, overuse or interaction with other medications, underlying health conditions or other pharmaceuticals within the supplement."
CONTINUE READING ON www.upi.com