Endocrine disruptors: EU Commission communication on a strategy for the future that protects EU citizens and the environment
---
---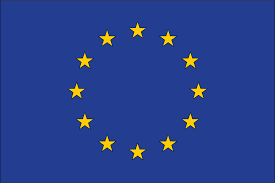 Today the Commission has adopted a Communication, confirming its commitment to protecting citizens and the environment from hazardous chemicals. The Communication also outlines how the Commission intends to ensure that the EU approach remains the most modern and fit-for-purpose in the world.
The Communication delivers on the commitment taken by the Commission last year, when working with Member States on the criteria to identify endocrine disruptors in the areas of pesticides and biocides. It addresses the concerns of the European Parliament and the Council and follows up from the 7th Environment Action Programme.
Commissioner for Environment, Maritime Affairs and Fisheries Karmenu Vella said: "This Communication confirms that the Commission takes endocrine disruptors very seriously and intends to strengthen its efforts to minimise citizens and environment exposure to these chemicals".
''The new strategy shows our determination to address endocrine disruptors comprehensively and consistently in a broader scope of areas. I am pleased that we are building on the work that has already been done on the identification criteria of endocrine disruptors under the regulations on pesticides and biocides, based on the World Health Organisation definition'', underlined Commissioner Health and Food Safety Vytenis Andriukaitis
Commissioner for Internal Market and Industry Elżbieta Bieńkowska said: "We have already significantly reduced our citizens' exposure to endocrine disrupting and other harmful substances through our comprehensive chemicals and cosmetics legislation. Today we are taking a further step to minimise these risks and ensure our citizens' safety.''
CONTINUE READING ON
europa.eu