22 Civil Society Organisations Response to the EU Recast Regulation on Persistent Organic Pollutants (POPs) (recast of Regulation (EC) No 850/2004)
---
---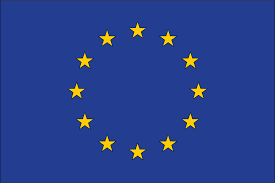 On 15 November, the European Parliament will vote on the recast of the Regulation on Persistent Organic Pollutants (POPs), which aims at the global elimination of POPs, the world's worst chemicals. ECOS, together with 21 other civil society organisations, calls on MEPs to protect human health and the environment by opposing changes to weaken the regulation.
A few days before the scheduled vote, ECOS co-signed a letter to MEPs, stressing the danger of using limits established for hazardous waste under the Stockholm and Basel Conventions as the cut-off for acceptable limits in articles. Not only is this inappropriate, but it also violates the standard practice of adding safety factors to protect citizens and the environment in the EU.
Exposure to POPs has been linked to a number of serious health effects, including certain cancers, birth defects, dysfunctional immune and reproductive systems, greater susceptibility to disease, and damages to the central and eripheral nervous system. The signatories of the letter urged MEPs to effectively protect human health and the environment from POPs and ensure a clean circular economy.
Link to the LETTER