Egypt gets first ever training on 'Zero Discharge Of Hazardous Chemicals'
---
---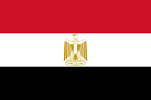 UNIDO Egypt, in association with Egypt's Ministry of Industry and Trade, organised a workshop in Cairo on Zero Discharge Of Hazardous Chemicals (ZDHC).
The two-day event that began on 18 July was held in alliance with the concerned Export Councils and Underwriters Laboratories (UL).
The ZDHC training, which is the first for Egypt, will cover sessions on 'Top 10 Issues and Best Practices' and 'Introduction to Chemical Management'. The sessions focused on creating awareness about treatment of wastewater in garments and textile sector as well as on chemical management.
CONTINUE ON www.apparelresources.com