Environmental Implementation Review: Commission helps Member States to better apply EU environment rules
---
---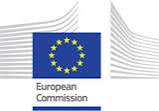 Today, the Commission published the second Environmental Implementation Review (EIR), part of its initiative launched in 2016 to improve the implementation of European environmental policy and commonly agreed rules in all EU Member States. Implementing EU environmental policy and law is not only essential for a healthy environment, but also opens up new opportunities for sustainable economic growth, innovation and jobs. Full implementation of EU environmental legislation could save the EU economy around €55 billion every year in health costs and direct costs to the environment.
Karmenu Vella, Commissioner for Environment, Fisheries and Maritime Affairs, said: "The Juncker Commission is committed to building a Europe that protects. Making sure that the air, water and waste management our citizens enjoy are of best quality and our natural capital is protected is our priority. The Environmental Implementation Review is there to help Member States to make that happen by providing them with the information and the tools they need."
The Review maps out the situation of environmental policies and rules implementation in each EU country and identifies the causes of implementation gaps. It helps to find solutions before problems become urgent and aims to assist national decision-makers by outlining the priorities requiring their attention. All Member States have made use of the EIR P2P Peer­to­Peer programme established in 2017 which facilitates learning between environmental authorities.
The package includes: 28 country reports showing the state of play in the implementation of EU environmental law, as well as opportunities for improvement in each Member State; and a Communication drawing conclusions and defining common trends at EU level, as well as recommendations for improvements to all Member States with key priority actions.

State of play in main policy areas
The Review shows that eighteen Member States continue to struggle with high levels of nitrogen oxide (NOx) emissions and fifteen countries need to further reduce emissions of particulate matter (PM2.5 and PM10).Given the impact of air pollution on health, in line with its communication of May 2018 "A Europe that protects: clean air for all", the Commission has engaged in clean air dialogues with several EU countries, in addition to more targeted enforcement actions.
CONTINUE READING ON europa.eu