Canadian Hemp Trade Alliance (CHTA) and ASTM International Sign MOU on Cannabis Standards | ASTM Standardization News
---
---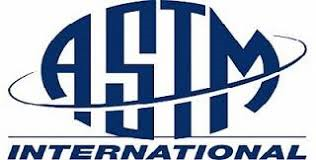 KOASTM International and the Canadian Hemp Trade Alliance have signed a memorandum of understanding to work together on standards for the cannabis industry.
Under the agreement, ASTM International's cannabis committee (D37) will coordinate standards development activities for global cannabis and hemp industries, while CHTA will participate in the process and provide technical expertise. In particular, CHTA will share insight into previously developed food standards and will contribute to the subcommittee on industrial hemp.
"We are excited to partner with ASTM International to continue developing standards for the emerging industrial hemp industry," according to Ted Haney, executive director of CHTA. "The shared technical experience of CHTA and ASTM International's members will help set a framework for many standards development activities to come."
"CHTA's expertise in industrial hemp is well known," said Ralph Paroli, Ph.D., the cannabis committee chair and the director of R&D in measurement science and standards at the National Research Council of Canada. "CHTA's engagement in the committee will strengthen ASTM International's renowned global standards, specifically in the development of standards for industrial hemp."
This announcement builds on last month's news that ASTM International signed an MOU with the Europe-basedInternational Cannabis and Cannabinoids Institute.
CONTINUE READING ON www.astm.org