Management Board re-elects chair
---
---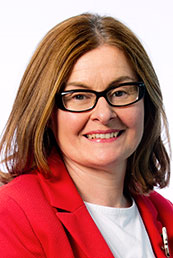 The ECHA Management Board renewed the mandate of Sharon McGuinness for a second term and confirmed the appointment of Bjorn Hansen as ECHA's Executive Director following the completion of the probationary period. The Board also adopted a decision to establish a searchable database in support of the work of EU poison centres and continued its review of the Agency's policy for avoiding conflicts of interest.
Sharon McGuinness, Irish representative to the Management Board and CEO of the Irish Health and Safety Authority:
"I feel honoured to continue as the chair of ECHA's Management Board. I look forward to working with the Agency to implement its Strategic Plan 2019-2023 and build on the Agency's successes to date whilst adapting to the challenges and opportunities that face us as we address the REACH Review and new tasks assigned."
The confirmation of Bjorn Hansen as ECHA's Executive Director followed an assessment over a nine-month probationary period. Hansen started in his position at the beginning of 2018, with an initial mandate of five years.
Regarding ECHA's work with EU poison centres, the Board adopted a decision supporting the European Commission's request for the Agency to develop a database containing information relating to emergency health response arising from exposure to hazardous mixtures.
CONTINUE READING ON echa.europa.eu