India | Government is yet to respond to the High Court over the Nimtoli fire in Old Dhaka that killed 124 people
---
---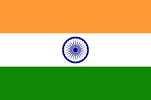 The government is yet to respond to the High Court rule and directives over the Nimtoli fire in Old Dhaka that killed 124 people and injured many others on June 3, 2010, said the lawyer who filed a writ petition in this regard.
Following the petition filed by six rights organisations and a rights activist, the HC on June 10 that year ordered the government-formed probe committee, headed by the home secretary, to find the cause of Nimtoli fire and submit a report to it within three months.
The court asked the taskforce formed to identify the unauthorised buildings, warehouses and factories where chemicals, explosives and other flammable or petroleum products (both authorised and unauthorised) were stored and to submit the report to it within three months.
CONTINUE READING ON www.thedailystar.net