New White Paper Encourages Closer Partnership Between Standards and Innovation Communities
---
---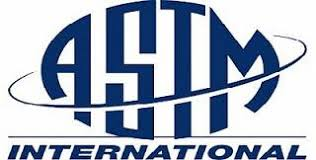 ASTM International, one of the world's leading developers of technical standards, released a white paper entitled, "Standards Development: Enabling Manufacturing Innovation and Accelerating Commercialization."
The free paper provides a high-level vision for optimal partnership and interaction between the global standardization and innovation communities. In particular, it emphasizes how international standards development activities must be more proactively undertaken to keep pace with marketplace innovation.
"More than ever before, businesses throughout the world need high-quality standards that evolve in tandem with rapid advances in 3D printing, nanotechnology, robotics, and other cutting-edge fields," said Katharine Morgan, ASTM International president. "Together, we can meet that challenge by creating aligned roadmaps, by maximizing participation in standards development, and more."
The white paper (available at www.astm.org/ABOUT/white_papers) explains the value that a collaborative and integrated approach to voluntary consensus standards development can bring to innovation initiatives. Specifically, the paper emphasizes:
Early engagement in strategic planning to provide the interface between science and technology, research and market;
Robust participation of all key stakeholders to ensure alignment of technology and process goals; and,
Leveraging the strength of standards development organizations (SDOs), including speed, collaborative expertise, and agility.
There are many examples of how this approach could benefit global leaders involved in standardization and related R&D.
CONTINUE READING ON www.astm.org