Govt prohibits use of mercury dental amalgam - Daily Times
---
---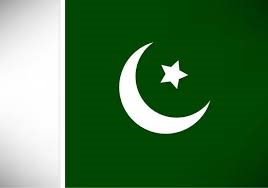 In an advisory note F. No. 2-1/2018- Director (Inst) issued on Thursday, September 27, the Ministry of National Health Services, Regulation and Coordination has directed all the health departments in four provinces and Azad Jammu and Kashmir (AJK) and Gilgit-Baltistan not to prefer or restrict the dental mercury amalgam fillings for children and pregnant and breastfeeding women.
The decision came as a result of the Sustainable Development Policy Institute's (SDPI) research and regressive advocacy campaigns to ban mercury dental amalgam use in the country from time to time. The research led by Dr Mehamood A Khawaja, Senior Advisor SDPI on Chemicals and Sustainable Industrial Development, over the last few years has been appreciated not only in Pakistan but also organisation working on mercury related issues in the region.
Lauding the decision of the government, SDPI termed it a right direction at a right time. SDPI is hopeful to eliminate mercury dental amalgam use not only for children and pregnant and breastfeeding women, but also public in general across the country to safeguard their health. Dr Khawja has appealed to the government to make legislation in this regard and strictly ban the use of mercury not only in dental amalgams but also in other devices.
According to the official notification, mercury is the 3rd most hazardous substance of global concern to which children are most vulnerable, causing neurological, developmental, reproductive problems, impairing growing nervous system, damaging kidney and fetuses.
CONTINUE READING ON dailytimes.com.pk