Recall - Chromium VI in Bercy ® leather handbag
---
---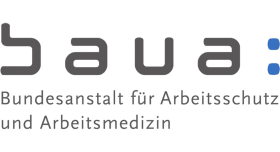 Dataset of the database "Dangerous products in Germany"


Bercy ® leather handbag
Date of the announcement: 16.03.2018
Product details
Product Category: Clothing, textiles and fashion articles
Product name:
Leather handbag
Manufacturer Name:
SC Brands Designs Limited
Brand Name:
Bercy®
Model name: Patchworktasche 15 2016
Lot number EAN code:
4013713001680
Product description:
Handbag made of pieces of leather in different colors (light to dark brown).
Country of origin:
China
Safety
Ordinance:
REACH (EC Regulation No. 1907/2006)

EU RAPEX
RAPEX No .:
A12 / 0381/18
RAPEX message:
Voluntary measure: Taking back the product from the market
The amount of chromium (VI) in the leather of the bag is too high (reading up to 6.6 mg / kg).
Chromium (VI) is sensitizing and can cause allergic reactions.

The product does not meet the requirements of the REACH regulation.
CONTINUE READING ON www.baua.de (Automatically translated from German)