Norway and Bulgaria signs new agreement on environment protection | 15.3 million euro
---
---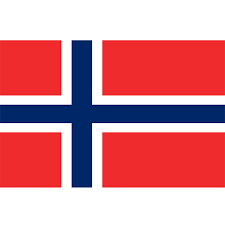 Norway and Bulgaria signs new agreement on environment protection and climate change today in the Bulgarian capital Sofia. The agreement has a total budget of 15.3 million euro.
The aim of the Environment Protection and Climate Change Programme under the EEA and Norway Grants (2014-2021) is to contribute to strengthen the capacity of public authorities in Bulgaria and to improve the state of the environment in Bulgaria.
State Secretary Atle Hamar signed the Programme Agreement on Environment Protection and Climate Change on behalf of Norway.
"I am glad to sign the new agreement for the environment and climate programme for the next period. The EEA and Norway Grants represent contributions from Norway, Iceland and Liechtenstein. The overall goal is to reduce social and economic inequalities in Europe and strengthen bilateral ties", underlines State Secretary Hamar.
A representative from the National Focal Point signed on behalf of Bulgaria, and the Bulgarian Minister of Environment Neno Dimov was also present. The signing ceremony took place during the EU Ministerial meeting in Sofia, Bulgaria, as part of the Bulgarian EU Presidency.
Cooperation with our European neighbours is high on political agenda of the Norwegian government. Norway and the EU share common values and have common interests, not least when it comes to climate and environment politics.
CONTINUE READING ON www.regjeringen.no