Why Are We Still Talking About California Prop 65?
---
---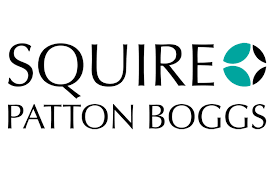 As it turns out, quite a bit, especially now that Prop 65's influence seems to have spread to other states. We have written previously about Prop 65's far-reaching impact on companies, nationwide and internationally, doing business in California. Now, New York has proposed and Washington State has passed laws similar to Prop 65. These other laws could also have far-reaching effects for companies.
Washington's state legislature passed Senate Bill 5135 in April 2019, called the "Pollution Prevention for Our Future Act," which gives state agencies the "authority to ban chemicals and require disclosure of harmful chemicals in a wide range of products from carpets and personal care products to electronics and building materials." Signed into law on May 8, 2019 by Governor Jay Inslee, the new legislation has been dubbed the nation's strongest policy regarding toxic chemical products. Washington's law goes a step farther than Prop 65 because it gives agencies the authority to ban chemicals in addition to requiring disclosure. While the state agencies in Washington have not yet developed the vast database that California's Office of Environmental Health Hazard Assessment (OEHHA) has with over 900 listed chemicals, the Washington law prioritizes five chemical classes for action: (1) PFAS, (2) organohalogen flame retardants, (3) phthalates, (4) alkylphenol ethoxylates and bisphenols, and (5) PCBs. In addition, the law focuses on protecting sensitive populations, such as pregnant women and children, but also listed species including orcas and the Chinook salmon. While detailed regulations under the Washington law have not yet been promulgated, the disclosure portion of the law may require labeling products with these priority chemicals, like California's Prop 65.
CONTINUE READING ON www.freshlawblog.com