ChemTrust | New hazard classes for endocrine disruptors and persistent and mobile chemicals: an important milestone
---
---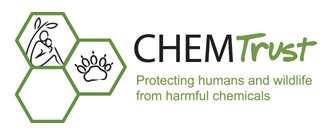 Last Friday the EU rules to introduce new hazard classes for the classification, labelling and packaging of substances were finally published in the Official Journal of the European Union. It lays out newly established criteria for identifying endocrine disrupting properties of substances for the use across sectors. This is a world first.
The delegated act, which amends Annex 1 to the EU`s Regulation for the classification, labelling and packaging of substances and mixtures (CLP), introduces new hazard classes for identifying endocrine disruptors and also persistent and mobile chemicals.
Long history
The controversial debate on updated rules to better identify endocrine disrupting chemicals (EDCs) goes back more than a decade. In 2018, after many years of discussion, the EU established criteria for endocrine disrupting biocides and pesticides. However, these sector-specific criteria were not suitable to be implemented across all pieces of EU legislation. The EU Commission's Chemicals Strategy for Sustainability, published in 2020, sought to address this by establishing cross-cutting criteria for the identification of EDCs under the CLP law.
CONTINUE READING ON chemtrust.org