Australia Proposes Strict Standards for Management of Persistent Organic Pollutants in Chemicals
---
---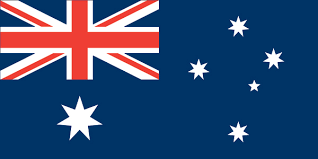 In a significant move toward safeguarding the environment, Australia has introduced the Industrial Chemicals Environmental Management Standard (IChEMS), a comprehensive framework designed collectively by all Australian governments. The IChEMS aims to efficiently manage the environmental risks posed by industrial chemicals while ensuring uniform requirements for businesses throughout the country.
The IChEMS Register, a repository of chemical management standards, encompasses meticulous risk mitigation measures for various industrial applications. This initiative will culminate in the enactment of legislation by both federal and state governments across Australia to enforce the standards within their respective jurisdictions.
Of notable mention are the proposed measures to incorporate four persistent organic pollutants into Schedule 7 of the IChEMS Register. This strategic move involves stringent restrictions on the import, manufacture, use, and export of these chemicals within the country. While the prohibition is sweeping, there are limited allowances for inadvertent trace contamination, research purposes, proper disposal, and the use of existing articles (products) predating the implementation date.
The chemicals targeted for inclusion in Schedule 7 are Perfluorooctanoic acid (PFOA), Perfluorooctane sulfonic acid (PFOS), Perfluorohexane sulfonic acid (PFHxS), and Pentachlorobenzene (PeCB).
MORE INFO AND DOCUMENT: chemycal.com