Say no to PFAS: CEH is teaming up with Clearya to help you shop safer
---
---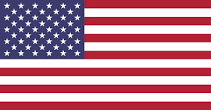 For years, we've tested products to give you the resources to make the best decisions for your family's health. But we know it's still not easy, not when there's so much information to consider while you're shopping.
We're excited to announce that it just got much easier to make safe choices. We're partnering with Clearya, a Google Chrome extension and mobile app that helps you make healthier choices when shopping online.
Through this innovative tech partnership, our scientific data about PFAS chemicals will now seamlessly appear alongside product descriptions when you browse these sites, protecting your right to know what's in the things you buy, before you buy it!
CONTINUE READING ON ceh.org