Comment Period on NMFS's Assessment on Chlorpyrifos, Diazinon, and Malathion
---
---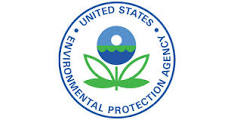 EPA is seeking comment on the National Marine Fisheries Service's (NMFS's) Biological Opinion (BiOp) for the pesticides chlorpyrifos, diazinon, and malathion. EPA is asking for input from stakeholders on NMFS's jeopardy findings, Reasonable and Prudent Measures (RPMs), and Reasonable and Prudent Alternatives (RPAs), and is soliciting additional information, including comment on:
The scientific approaches and data sources used to support the BiOp and reach determinations for the listed species and critical habitat.
The RPAs and RPMs. Can they reasonably be implemented? If not, why not? Are there different measures that may provide equivalent protection to the ones in the BiOp but result in less impact on pesticide users?
National- and state-level use and usage data and information, in particular, information for non-agricultural use sites (e.g., nurseries, managed forests, pasture, rights-of-way, golf courses, and wide-area mosquito control). If possible, provide sources for data that should be considered.
More info and comments available here.
SOURCE: US EPA newsletter (23.3.2018)