China Releases GB 18218-2018 to Adjust Regulation concerning Major Hazard Installations for Hazardous Chemicals
---
---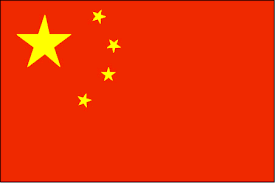 On November 19, Chinese State Administration for Market Regulation and Standardization Administration announced the release of the revised Identification of Major Hazard Installations for Hazardous Chemicals (GB 18218-2018). It will come into mandatory effect on March 1, 2019.
Compared to the previous version GB 18218-2009, the key changes to GB 18218-2018 are presented as follows:
Scope of the standard: It is specified in GB 18218-2018 that the standard does not apply to offsite transport of hazardous chemicals.
Definition of "hazardous chemicals" and "major hazard installations": In line with Regulations on the Control over Safety of Hazardous Chemicals (State Council Decree No. 591), hazardous chemicals in GB 18218-2018 refer to highly toxic chemicals and other chemicals which are toxic, corrosive, explosive, flammable or combustion-supporting and can do harm to the human body, facilities and the environment. The new document defines major hazard installations for hazardous chemicals as units which engage in long-term or temporary production, storage, use or operations of hazardous chemicals and where the quantity of hazardous chemicals is equal or greater than the threshold quantity.
CONTINUE READING ON chemlinked.com