Safety of children's products (excluding toys) - requirements to be met by European standards | Feedback period 05 August 2022 - 02 September 2022
---
---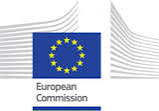 References of European standards complying with the general safety requirements of the General Product Safety Directive 2001/95/EC provide a presumption of safety for products complying with these references.
The current standards for childcare articles other than toys are based on a 1997 mandate that is outdated, and the Commission intends to update these safety requirements.
Its Decision would be the basis for the request to the standardisation bodies to prepare new and/or updated standards.
CONTINUE READING ON: ec.europa.eu