Mining investments increased, ore exploration decreased
---
---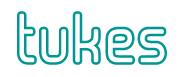 Mining investments increased by up to 42 per cent in 2019 to EUR 525 million. Exploration investments, on the other hand, decreased by eight per cent to EUR 62.8 million. In the Fraser Institute's annual survey of mining operators, Finland came in second place in attracting investments. This information appears in an up-to-date overview of the mining authority published by the Agency for Safety and Chemicals (Tukes).
Investments in mining were at such a high level in 2011. The mining operations, especially in Lapland, involved significant investments of Kevitsa, Kittilä and Kemi, totaling EUR 458 million. Kevitsa is preparing for an increase in ore production. Kittilä and Kemi are investing in a lifting shaft, which enables more efficient production at a deeper level, says Terho Liikamaa, Head of the Mining Group at Tukes.
While investment in mining increased, total mining in Finland decreased by 12 per cent to 115.1 million tonnes. Mining of ore and minerals also decreased by 9% to 44.6 million tonnes.
Mine safety has developed well, with reports of further reductions in workers 'and contractors' injuries.
46 companies reported on exploration to Tukes last year. All companies operating in Finland are looking for gold, either primary or secondary. Copper and nickel are the most searched for base metals. With the growth prospects of battery technology, the interest in cobalt in particular has strengthened.
CONTINUE READING ON tukes.fi (Automatically translated from Finnish)