European Standardisation Regulation (EU) 1025/2012 Undergoes Evaluation: public consultation
---
---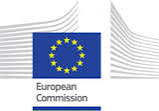 The European Commission has initiated a comprehensive evaluation of Regulation (EU) 1025/2012, as part of its ongoing efforts to modernize and enhance the European standardisation system. The evaluation, aligned with the 2022 standardisation strategy, aims to determine the continued effectiveness, efficiency, and relevance of the regulation in the evolving landscape of technical standardisation at the national, European, and global levels.
Context and Purpose
The nature of technical standardisation has evolved significantly in recent years, prompting the need for a review of Regulation 1025/2012. This regulation governs the relationship between the European Commission, EU member states, and the European Standardisation Organisations (ESOs). Its assessment will focus on its effectiveness in regulating this relationship, delivering standards that support EU policies and legislation, and contributing to the EU's global role.
Scope of Evaluation
The evaluation will comprehensively cover all aspects of Regulation 1025/2012 since its inception, with a particular emphasis on three key areas:
Development, Innovation, and Harmonisation

: Recognizing the rapid pace of technological advancements and global competition, the European standardisation process must respond promptly to policy and legislative needs. The evaluation aims to ensure that standards reflect societal needs and innovation trends and enhance the global competitiveness of European companies.

Integrity

: Ensuring inclusivity, transparency, and non-discrimination in the standards-development process across the EU is crucial. The participation of all stakeholders, as well as adherence to good governance principles, will be assessed. Alignment with international standards is also a priority to remove potential trade barriers.

Financing

: EU financing for European standardisation will be evaluated based on a cost-benefit analysis.
The Commission has launched a public consultation (Feedback period 01 September 2023 - 29 September 2023) to seeks to collect input from a wide range of stakeholders. This consultation aims to gather valuable information on the functioning of Regulation 1025/2012 to determine its continued suitability as the foundation for the European standardisation system.
The evaluation process, slated to run from Q2 2023 to Q3 2024, seeks to ensure that the European standardisation system remains robust, adaptable, and supportive of a green, digital, and resilient single market, while continuing to play a vital role on the global stage.
MORE INFO: ec.europa.eu