Regulating substances as groups: creating more rapid and effective risk management of hazardous chemicals
---
---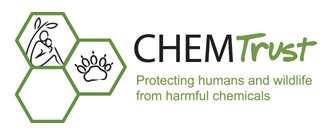 This week CHEM Trust's Head of Science, Dr Ninja Reineke, is speaking on a panel at the Helsinki Chemical Forum on the subject of regulating groups of hazardous chemicals.
Below she explains why this approach is needed to better protect wildlife and humans from hazardous chemicals.
Business as usual is not an option
The history of chemical regulation is full of examples of 'too little, too late'.
The UN's Global Chemical Outlook II report highlighted that the goal to minimise adverse impacts on human health and the environment from chemicals by 2020 will not be reached.
The very strong conclusion is: "business as usual is therefore not an option." This calls for faster and more determined action and an acceleration of measures to control the impacts from harmful chemicals. Currently it can easily take over a decade from the first evidence of harm to restricting problematic uses.
The task is not small. In Europe alone, more than 22,000 chemicals produced and imported (over 1 tonne per year) are registered for use. REACH has put in place some new restrictions and ended the use of some substances of very high concern, but progress remains slow. One of the reasons for this is that today's 'business as usual' means a substance-by-substance approach in risk management.
CONTINUE READING ON chemtrust.org