Life after the COPs | Posted 01 October 2019 by Rolph Payet
---
---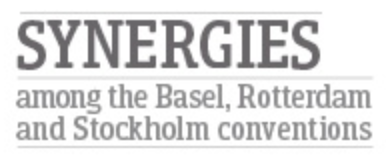 Posted 01 October 2019 by Rolph Payet
As I write these notes, the eyes of the world are on the United Nations (UN) Climate Action Summit in New York, and it was very encouraging for me to hear high-level commitments focused on the issue of chemicals and wastes, indicating that awareness of the links between chemicals, waste and climate change is indeed very strong.
Yet leadership, commitments and multilateralism are perhaps needed now more than ever before, with the world facing challenges requiring urgent and global action if we are to meet the targets set by the Sustainable Development Goals (SDGs). These challenges include the pressing need to achieve sound management of chemicals and waste, which underpins all SDGs and which is a prerequisite for a clean planet, and healthy people.
Fortunately, multilateralism was very much in evidence during the BRS Triple COPs in Geneva earlier this year: with the Basel Convention's Plastic Waste Amendment representing the first comprehensive legally-binding measure for specifically tackling the growing problem of plastic waste; and with two more harmful chemicals each added to the Rotterdam, and Stockholm, conventions respectively. Then, in early September, the threshold of ratifications was reached for the entry into force of the Basel Convention Ban Amendment, adopted originally in 1995. Entering into force on 5 December 2019, this amendment will add further momentum to international efforts to address challenges faced by developing countries and countries with economies in transition to control imports of hazardous and other wastes that they are unable to manage in an environmentally sound manner.
CONTINUE READING ON www.brsmeas.org