EEB | Online marketing of toxic skin lighteners
---
---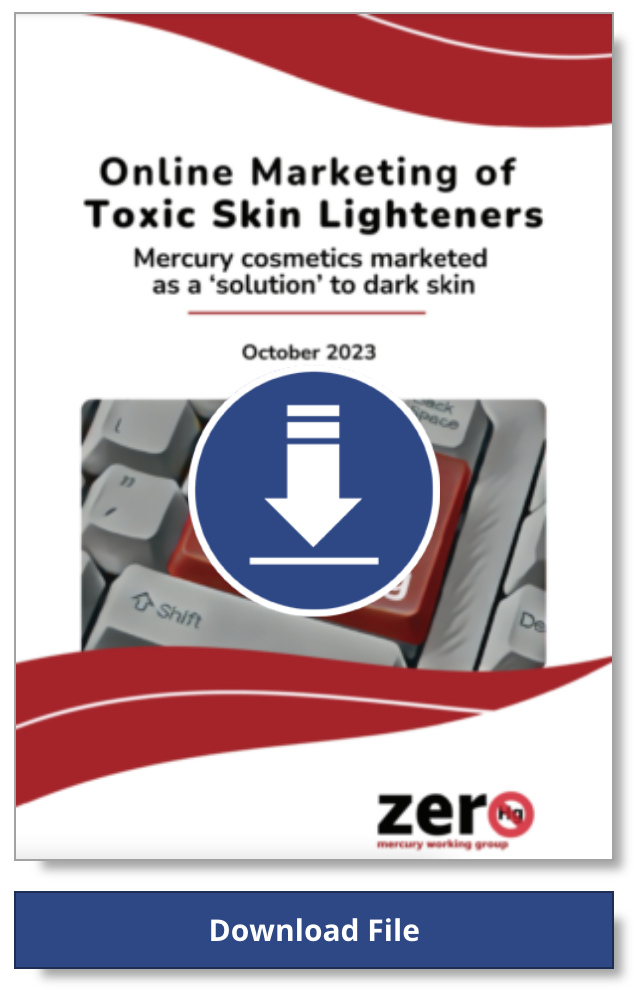 This report by Zero Working Group (ZMWG) illustrates that, despite being banned by a global treaty, mercury-added skin-lightening products (SLPs) are still sold by some of the world's biggest online retailers to unsuspecting consumers. The report provides yet more evidence that hazardous SLPs are widely available across the global market.
NGO partners across 12 countries, purchased 213 suspect SLPs from 23 online platforms. Out of these 191 (90%) had mercury concentrations ranging from 1.18 to 74,800.00 ppm of mercury, above the 1 ppm limit mandated for cosmetics by many governments as well as the Minamata Convention.
Executive summaries of the report are available to download in French, Spanish and English.
SOURCE: eeb.org