Levi Strauss & Co | Taking Chemical Stewardship to the Next Level
---
---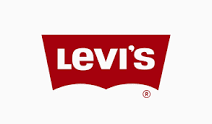 PRESS RELEASE - Levi Strauss & Co.November 19, 2019
Today, we announced plans to augment our Screened Chemistry program and set a new standard for chemicals management stewardship in the apparel industry through a new partnership with Hohenstein, an international testing services provider, to integrate the ECO PASSPORT by OEKO-TEX® certification system into our supply chain.
Linda Gallegos, Levi Strauss & Co. senior designer for Product Innovation, gives an overview of the collaboration and why it's important for us and for our industry.
Can you tell us a little more about what this is?
This is a collaboration with a leading international testing services provider and research partner to bring a certification system called ECO PASSPORT by OEKO-TEX® into our supply chain. The partnership will build on the Screened Chemistry program we now utilize and bring additional levels of screening and transparency to the chemicals we use.
CONTINUE READING ON www.levistrauss.com