EU-U.S. trade talks: European Commission publishes progress report
---
---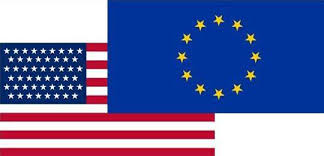 The European Commission has today published a report on the implementation of the 25 July 2018 Joint Statement agreed by Presidents Juncker and Trump. In line with the Commission's commitment to transparency, the report provides a detailed overview on the state of play of the talks so far.
Commissioner for Trade Cecilia Malmström, who heads on the EU side the Executive Working Group launched by the Presidents in July 2018, said: "Trade discussions and negotiations in which the EU is involved have to be transparent and inclusive and the ongoing talks with the United States are no exception. After publishing the Commission's draft proposals for negotiating mandates, today we are making available this detailed report. It is all out there for everyone to see what we are discussing and, as importantly, what we are not discussing. For instance, we are not proposing any negotiations with the US to reduce or eliminate tariffs on agricultural products. It is my firm intention to ensure the highest level of transparency throughout this process."
The report was sent today to the European Parliament and Member States and is available online.
For more information see the full press release