Prohibited chemicals found in small gadgets
---
---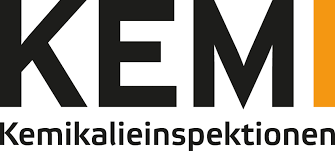 The Chemicals Inspectorate has examined the content of chemicals in small items that children can stop in their mouths, including mobile phone cases, ornaments and consumer electronics. 19 of the 162 goods analyzed in the project contained prohibited substances. Most of the shortcomings were discovered in electronics and goods of soft plastic.
Since June 2016, lead is forbidden in small items that children can stop in their mouths. Lead is a toxic substance that can damage the nervous system and affect the ability to learn. However, health risks with the goods occur primarily if someone sucks or would swallow the goods. The purpose of the Chemicals Inspection Project has been to check if companies comply with the new EU rules and other prohibitions on hazardous substances in goods.
In the project, the Swedish Chemicals Agency has analyzed 162 products from 59 different companies. Three goods that had been imported into Sweden after the new ban came into force contained unauthorized levels of lead. The goods in question are a refrigerator magnet, a soap cup and a mobile phone case. Two further items containing too high levels of lead according to the new rule were discovered, but those goods were imported before the ban began to apply.
"It is important for companies to make demands on their suppliers to live up to the new ban on lead," says Karin Rumar, inspector at the Chemicals Inspectorate.
A number of the products analyzed in this project were small electronics and within five of these were detected lead in soldering. It is already prohibited in the EU to sell consumer electronics containing lead. However, in normal use of the products, lead will not be used in soldering, so this has the greatest impact on the production and the waste.
CONTINUE READING ON www.kemi.se (Automatically translated from Swedish)