SCCS - Minutes of the Working Group Meeting on Methodologies of 25 November 2020
---
---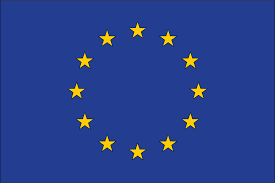 The Minutes of the Working Group Meeting on Methodologies includes the following items for discussion:
Presentation of the second draft of the 11th revision of the Notes of Guidance
The chair circulated an updated draft version, which was discussed and amended. New tasks were allocated to the members of the WG. A revised version will be discussed at the December WG meeting.
Presentation by external speakers (open session):
The use of the uncertainty factor in risk assessment for cosmetics 2 An internal presentation was given by representatives from FR Authorities to explain their risk assessment method and when/why they use uncertainty factors (UFs). The SCCS presented its point of view and provided a number of arguments for those situations for which it is not appropriate to use UFs or a combination of UFs. A discussion took place.
The SCCS stressed the importance to be kept informed about developments and for both parts to reflect internally. There is not a single uniform view across the scientific literature and the various risk assessment bodies/experts, who usually work in different fields regulated in the EU by different vertical legislations (food, environmental, chemicals, medicine,.. ), often very different from cosmetics regulated by Reg N° 1223/2009. As no legislation exists that makes the use of UFs mandatory, it is left to the risk assessor whether UFs need to be applied or not, depending on the strengths and weaknesses of the available studies, the lack of certain data, the possibility to come to a weight of evidence approach, etc. In order to create some clarity, the SCCS is planning to self-task for a Memorandum on this issue and may be to proceed with adding a specific section in their Notes of Guidance.
CONTINUE READING ON ec.europa.eu