EU | Draft Commission Delegated Directive amending Annex IV to Directive 2011/65/EU as regards an exemption for the use of DEHP in ion-selective electrodes for analysing human body fluids and/or in dialysate fluids
---
---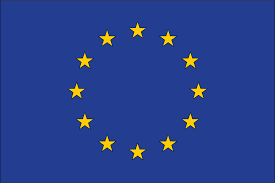 Title of document
Draft Commission Delegated Directive amending, for the purposes of adapting to scientific and technical progress, Annex IV to Directive 2011/65/EU of the European Parliament and of the Council as regards an exemption for the use of bis(2-ethylhexyl) phthalate (DEHP) in ion-selective electrodes for analysing human body fluids and/or in dialysate fluids (7 page(s), in English; 2 page(s), in English)
Description
This draft Commission Delegated Directive concerns an application specific and temporary exemption from the Directive 2011/65/EU (RoHS 2) substance restrictions.
Notifying member: European Union
Notification: G/TBT/N/EU/809
Objective tag
Protection of human health or safety; Protection of the environment
Objective
Adaptation of existing legislation to scientific and technical progress. The draft Commission Delegated Directive concerns a new exemption from substance restrictions due to apply from 22 July 2021. A shorter notification period is necessary to avoid potential negative impacts on medical facilities, which may be caused by a delay of granting the targeted exemption beyond the restrictions' entry into force date.
Documents

Agency responsible
European Commission
Timing:
Submission: 29/06/2021
Reception: 29/06/2021
Distribution: 29/06/2021
Final date for comments: 14/07/2021
Proposed date of adoption: N/A