Coronavirus: Commission presents practical guidance to ensure the free movement of critical workers
---
---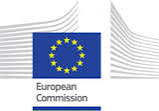 The Commission has issued new practical advice to ensure that mobile workers within the EU, in particular those in critical occupations to fight the coronavirus pandemic, can reach their workplace.
This includes but is not limited to those working in the health care and food sectors, and other essential services like childcare, elderly care, and critical staff for utilities.
While it is understandable that Member States have introduced internal border controls to limit the spread of the coronavirus, it is imperative that critical workers are able to reach their destination without delay.
The guidelines published today identify a range of workers that exercise critical occupations, and for which continued free movement in the EU is deemed essential. The list provided in these guidelines is not exhaustive.
The Commission urges Member States to establish specific burden free and fast procedures to ensure a smooth passage for such frontier workers, including proportionate health screening.
CONTINUE READING ON ec.europa.eu