US Reviews National Emission Standards for Hazardous Air Pollutants: Surface Coating of Wood Building Products Residual Risk and Technology
---
---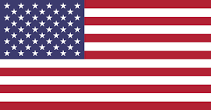 The U.S. Environmental Protection Agency (EPA) is proposing amendments to the National Emission Standards for Hazardous Air Pollutants (NESHAP) for Surface Coating of Wood Building Products to address the results of the residual risk and technology review (RTR) that the EPA is required to conduct under the Clean Air Act (CAA).
EPA found risks due to emissions of air toxics to be acceptable from this source category and determined that the current NESHAP provides an ample margin of safety to protect public health. EPA identified no new cost-effective controls under the technology review to achieve further emissions reductions.
The EPA is proposing: To add an alternative compliance demonstration equation; to amend provisions addressing periods of startup, shutdown and malfunction (SSM); to amend provisions regarding electronic reporting; and to make technical and editorial changes. The EPA is proposing these amendments to improve the effectiveness of the NESHAP. This action also proposes a new EPA test method to measure isocyanate compounds in certain surface coatings.
Draft Text 1 is available for download in the following languages: English