Japan | Amendments to the Enforcement Ordinance of the Standards of Feed and Feed Additives (Amendment of agricultural chemical residue for Glyphosate)
---
---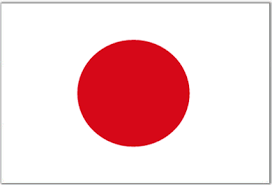 Title of document
Amendments to the Enforcement Ordinance of the Standards of Feed and Feed Additives (Amendment of an agricultural chemical residue standard)
Description
Proposal for the amendments of the maximum residue limits (MRLs) for the agricultural chemical: Glyphosate.
Commodity (for feed) Proposed MRL (mg/kg) Current MRL (mg/kg)
Oats 30 20
Barley 30 20
Wheat 30 5
Maize 5 1
Milo 30 20
Rye 30 0.2
Hay 500 120
Soybean 20 -
Soybean meal 9 -
Note:- The current MRLs applies to the residue of glyphosate only.- Residue definition of the proposed MRLs for enforcement: For maize, soybean and soybean meal: Sum of glyphosate and N-acetylglyphosate, expressed as glyphosate; For other crops: Glyphosate.- Hay includes hay and fodder (dry), straw, forage (green) and silage. The MRL is set as 90% dry matter base.
Notifying member: Japan
Notification: G/SPS/N/JPN/1171
Objective tag
Food safety (SPS)
Timing: