Future of Emission Reporting: GHG Protocol Standards Set for a Major Overhaul
---
---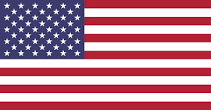 The Greenhouse Gas (GHG) Protocol Corporate Standard and its accompanying guidance are undergoing significant updates. These standards, widely regarded as industry benchmarks, are pivotal for companies striving to quantify and report their emissions.
The GHG Protocol, a cornerstone for businesses since its 2001 inception, recently sought public input for improvements. Stakeholders raised key questions, such as aligning terminology with recognized accounting standards, clarifying reporting requirements for Scope 3 emissions, and addressing potential double-counting issues.
These updates aim to ensure the standards align with best practices, assisting businesses in measuring, planning, and tracking their progress toward ambitious climate goals, including the global 1.5°C target. The official release of these revisions is slated for 2025, following a meticulous two-year review process.
MORE INFO ON www.natlawreview.com