Peru Focus: authorised economic operator (AEO) scheme, import prohibitions, controlled chemicals
---
---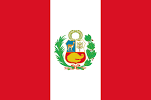 Authorised Economic Operator (AEO) Scheme

Following the implementation of the strategy for trade facilitation between the member countries of the Andean Community (ANCOM, Comunidad Andina - CAN), the corresponding mutual recognition agreement with regard to the authorised economic operator (AEO, operador económico autorizado - OEA) scheme has been signed by all member states, i.e. Peru, Bolivia, Colombia and Ecuador.

Import Prohibitions

The classification of goods, i.e. the assignment of national tariff codes to the document entitled Prohibited Imports, has been adjusted in accordance with the Peruvian import regime.

Controlled Chemicals

The document entitled Import Authorisation for Controlled Chemical Substances and Supervised Products has been amended with regard to various procedural details, e.g. the mode of submission of documents.
CONTINUE READING ON: madb.europa.eu