Philippines | FDA Advisory No. 2020-800 || Understanding Postmarketing Surveillance (PMS) of Cosmetic Products
---
---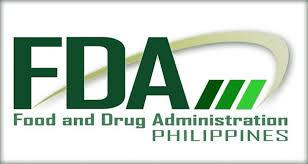 Understanding Postmarketing Surveillance (PMS) of Cosmetic Products
Republic Act No. 9711, otherwise known as the "Food and Drug Administration Act of 2009" provides for the relevant functions, powers and duties of the Food and Drug Administration (FDA), including conduct of postmarketing surveillance system in monitoring health products, and development of policies, standards, regulations and guidelines that would cover establishments, facilities and health products.
PMS activities for cosmetic products include product verification (PV) of collected market samples, post-evaluation of notified cosmetics, handling of consumer complaints, monitoring of promotion and advertisements, disposition on products tested as out-of-specification (OOS), product recall, verification of product authenticity, Product Information File (PIF) audit, filing of Report of Violation (ROV) and issuance of FDA Advisories.
In the conduct of PMS, several parameters are checked including but not limited to validity of the License to Operate (LTO) and Certificate of Product Notification (CPN), consistency of the list of declared ingredients in the CPN compared with that reflected in the product label, absence of banned ingredients, restricted ingredients not exceeding the maximum allowable limit, claims within the scope and intended use of a cosmetic, and compliance to labeling requirements. Non-compliance or inconsistency to any of these parameters renders the currently notified cosmetic product as an unnotified.
CONTINUE READING ON ww2.fda.gov.ph