EPA Proposes to Conditionally Register Combination Insecticide for Residential Outdoor Use
---
---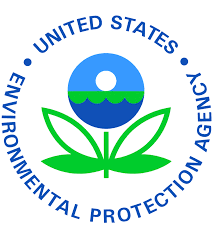 EPA is accepting public comments on its proposed decision to conditionally register the first residential outdoor use of the insecticides cyclaniliprole and flonicamid on roses, flowers, shrubs, and small (non-fruit bearing) trees. The agency is proposing to register three new products: an individual manufacturing-use product for each of the two active ingredients and one end-use product formulated with both active ingredients.
Cyclaniliprole is a broad-spectrum insecticide, and flonicamid targets a specific pest range, including several pests that cause crop damage and/or have populations with documented insecticide resistance issues. Both cyclaniliprole and flonicamid are reduced-risk alternatives to products used for similar insect control. EPA's evaluation included a robust scientific assessment, which was used to assure that these products, when used according to label instructions, do not present any risks of concern to human health or trigger requirements for any specific personal protective equipment for workers.
EPA is proposing specific mitigation measures on the end-use product label to address potential ecological risks, including:
A pollinator advisory label statement; and
Ground and surface water advisories and an environmental hazard statement because of cyclaniliprole'smobility and persistence.
Additionally, the registrant of flonicamid is conducting studies for required additional bee data, which will strengthen the agency's understanding of the potential risks for these species.
EPA will accept public comments on this proposal via docket numbers EPA-HQ-OPP-2016-0013 (flonicamid) and EPA-HQ-OPP-2019-0458 (cyclaniliprole) at www.regulations.gov for 30 days.