Three new additions from the chemical and textile industries as CHT Group, GHCL Ltd and Marzotto Wool Manufacturing join ZDHC's mission
---
---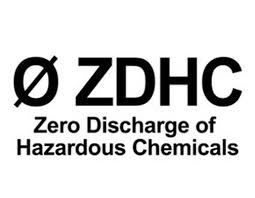 An important aspect of our work is to build upon our growing impact in both the chemical and textile industries. By driving fundamental change throughout these value chains, we support positive production practices from the earliest stages, so finished products can be safe from inception to completion.
The success of these efforts will be enhanced by the latest additions to our Contributor base. It's our pleasure to announce specialty chemistry solution provider, CHT Group, as the latest new ZDHC Contributor from the Chemical Industry. We are also delighted to reveal two new, important additions from the textile industry, GHCL Limited and Marzotto Wool Manufacturing have both joined our community as ZDHC Contributors.
It's a fantastic achievement to have all three of these companies on board. We look forward to working alongside them as we strive towards our joint mission.
CONTINUE READING ON www.roadmaptozero.com