Rwanda implements new regulations to govern import and export of pharmaceutical products and medical devices
---
---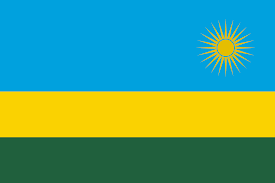 Kigali, Rwanda - The government of Rwanda has introduced new regulations to govern the import and export of pharmaceutical products, medical devices, and their respective raw materials. The regulations, titled "Regulations, No.: FDISM/FDIEC/TRG/001 Rev_2, Governing Control of Importation and Exportation of Pharmaceutical Products and Medical Devices", aim to provide a legal framework for the effective and efficient control of these products.
The regulations, which have been developed in a transparent and non-discriminatory manner, are aimed at ensuring the safety, efficacy, and quality of pharmaceutical products and medical devices in Rwanda. The government has emphasized that the regulations will help to combat the circulation of counterfeit products in the country, which pose a significant risk to public health.
In addition, the regulations are expected to enhance the competitiveness of the Rwandan pharmaceutical industry by promoting local production and exportation of high-quality products. The government has urged all stakeholders in the pharmaceutical and medical device industries to comply with the new regulations to ensure their success.
The implementation of these regulations is expected to have a positive impact on the health sector in Rwanda, as it will improve the availability of safe and effective pharmaceutical products and medical devices.
Notification: G/TBT/N/RWA/811
Documents
Timing: