India needs to finetune plastics recycling guidelines: industry players
---
---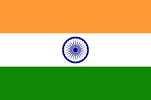 Key highlights:
(*) Following the Indian government's announcement banning various low-utility plastics, experts outline a list of structural issues that need to be addressed for the ban to be effective.
(*) Research and development into alternatives along with guidelines for their efficient use are needed.
(*) A lack of quality recycling and waste segregation also need to be addressed to improve the percentage of plastic that is recycled.
CONTINUE READING ON www.icis.com