EU Commission | Questions & Answers: EUROPEAN INDUSTRIAL STRATEGY PACKAGE
---
---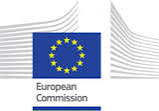 Why is the EU putting forward a renewed industrial policy now?
The Commission is setting a clear direction for a globally competitive, climate-neutral and digitalised industry. The Strategy is about enabling Europe's industry to do what it has always done best: drive our economies forward, provide a fair living for millions and stay at the cutting edge of innovation. It is about supporting industry to lead on the green and digital transitions and stay competitive at a time of geopolitical uncertainty. The EU needs to have a clear industrial vision for 2030 and beyond, and a new partnership to turn this ambition into reality. Coordinated decisions and actions at all levels (European, national and local) and by all players (public and private) are needed now to set the right enabling conditions for this transition. This Strategy was a key part of President von der Leyen's Political Guidelines and responds to a request from the European Council in March 2019.
What is new about this Industrial Strategy?
CONTINUE READING ON ec.europa.eu