Finnish Safety and Chemicals Agency tested eyeglass frames: Almost half released nickel that was dangerous to health
---
---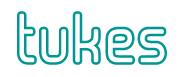 Eyeglass frames tested by the Agency for Safety and Chemicals (Tukes) released sensitized nickel in concentrations that may cause nickel allergy and allergic contact dermatitis. Tukes has been in contact with the companies selling the frames and has ordered them to remove the illicit eyeglass frames from the market and to have them removed from consumers.
Tukes tested a total of 21 frame models using a test method approved by the European Committee for Standardization. The products selected for the tests were purchased from several Finnish opticians' shops.
(*) Based on the tests, eight frame models released too much nickel, says Tukes senior inspector Anneli Pärnänen.

Tukes ordered five Instru Optiikka Oy and three Specsavers Finland Oy frame models to be removed from the market. Companies were also required to recall the products in question from consumers. Products withdrawn from the market can be found in the Tukes Market Surveillance Register.
Nickel release was tested by two different methods: the coating test and the migration test. The frames were pretreated before testing to simulate normal wear. The purpose of the coating test is to show that the coating of the frame is sufficient to prevent the release of nickel from the metal. The migration test measures the amount of nickel released from the sample by artificial sweat. Release is measured from areas of the frame that are intended to be in direct and prolonged contact with the skin.
EU legislation restricts the use of

nickel
Nickel is the most common cause of allergic contact dermatitis and therefore EU chemicals legislation restricts the use of nickel in articles intended to come into contact with the skin, such as eyeglass frames.
CONTINUE READING ON www.tukes.fi (Automatically translated from Finnish)