PIC | New guidelines to improve your export notifications
---
---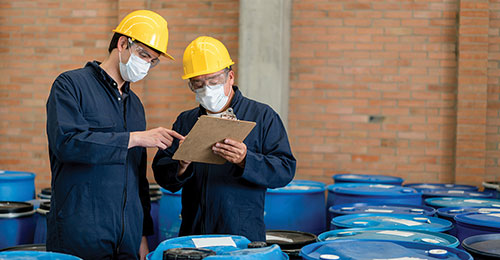 ECHA is publishing guidelines for EU-based companies that export hazardous chemicals to countries outside the EU under the Prior Informed Consent (PIC) Regulation, to help them improve the quality of their export notifications.
These guidelines specifically focus on prohibited and allowed uses of exported substances in the EU, which companies have to include in Section 6.2 of their export notification in the IT tool ePIC.
Authorities in non-EU countries rely a lot on the information provided in this section of the export notification when deciding whether or not to allow a certain import. Complete and accurate information about these uses gives non-EU authorities in the receiving countries a clearer and more comprehensive picture of how these substances are used in the EU. This information is valuable as the EU is considered to be a reliable source of information. "Our experience has shown that many companies fail to report the prohibited and allowed uses correctly. They seem to be unaware of the regulatory measures concerning their substances and, for example, put the use for which they are exporting the product as allowed – although it might not be in the EU. Currently, we are requesting approximately 17 % of the export notifications to be resubmitted due to errors in this field, which means that on a yearly basis we handle around 8 000 export notifications, of which 1 350 need to be resubmitted. This is not sustainable for the companies, ECHA or the designated national authorities," says Chiara Macchi, ECHA's PIC team leader.
CONTINUE READING ON newsletter.echa.europa.eu